Welcome to Westfield House in Cambridge – a beautiful place to learn, grow, and experience the United Kingdom and Europe during your course of studies.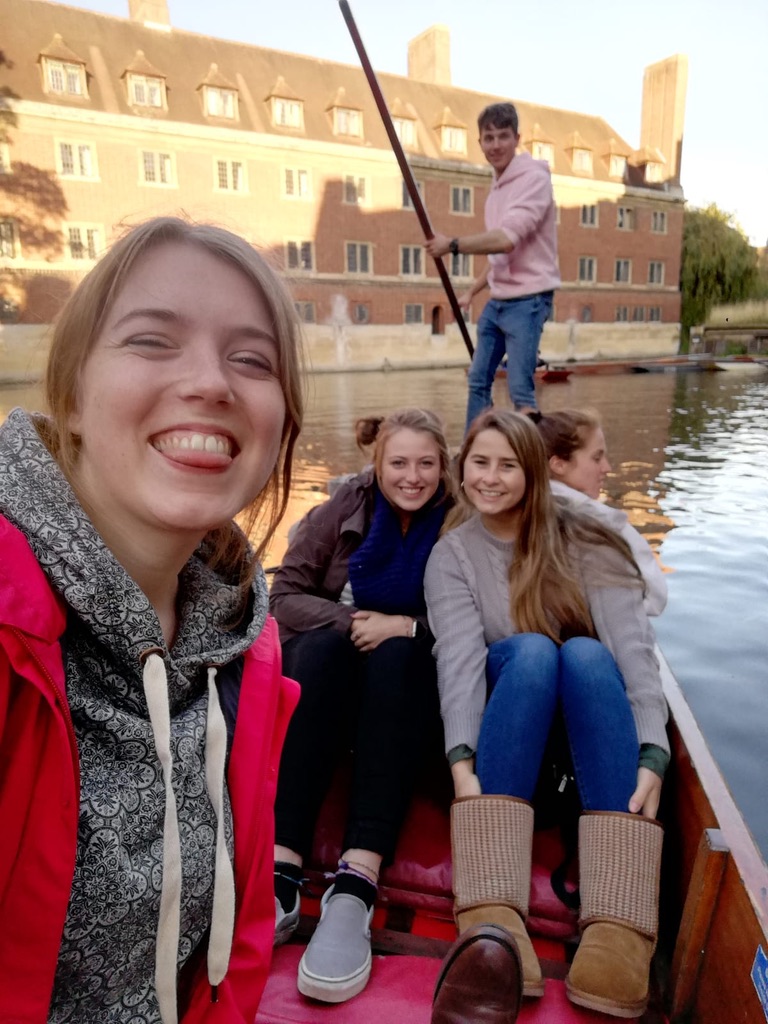 We invite you to come and study alongside other visiting students for a semester or a full year.
Situated in a beautiful old Victorian building in the historic university city of Cambridge, Westfield House is the ideal place to experience a semester abroad. Our location in Cambridge means you can access everything on foot and have access to the wealth of history, arts, shopping, and countryside that our community has to offer. From punting on the river Cam, a quick train journey into the centre of London, touring the English countryside, or jetting off to European weekend destinations – life in this academic and cultural city offers a wealth of possibilities.
We offer world class teaching and a range of courses in the Liberal Arts & Sciences, with many travel opportunities and field-trips, and access to university societies, libraries and resources.
Our students love their time in Cambridge and your will too!
Program Highlights
An ideal location in the friendly student city of Cambridge
A beautiful, small and safe campus
Organised travel opportunities throughout the UK
Organised social activities and a lively student life in the city
An affordable semester or year abroad which is no more expensive than a semester or year at your home institution
A broad selection of courses in the Liberal Arts & Sciences, with small class sizes with personal tuition
Access to the best resources and facilities at the university to support your learning
Formal agreements with partner institutions to ensure credits transfer to your home school
Comprehensive tutorial and pastoral support throughout your time of studies