Find out about studying abroad at Westfield House from our past students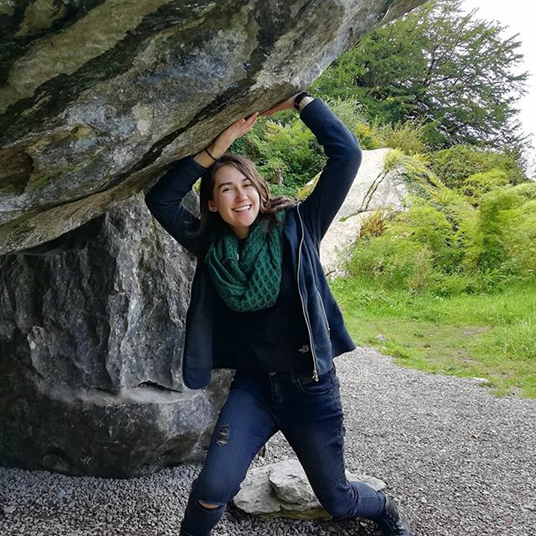 Name: Rachel Tillmann
Home University: Concordia University Irvine
Major: Behavioural Science
Time spent at Westfield: Autumn 2019
During my time studying abroad at Westfield House, I was blessed with countless opportunities that helped me grow into the student and the person I am today. Not only was I engaging with lectures from the brilliant minds of Cambridge, but I was also reflecting on research materials, visiting countless mesmerizing museums and galleries throughout England, and just growing with my peers and in my faith. From Evensong to Afternoon Tea, there were so many opportunities to experience faith and fellowship from a different cultural perspective than I was used to, and it pushed me to evaluate and work through how and why I see things and understand humanity the way I do. There was so much laughter, a decent amount of last-minute work and panic, but there was primarily an abounding sense of joy. Not only was I allowed to have challenging conversations with professors about faith, beauty, and friendship, but I also got to live out these elements in ways I would never have imagined before my time in Cambridge. Being at Westfield House was one of the best experiences I have been blessed to have, and I wouldn't trade a single moment of my time abroad for the world.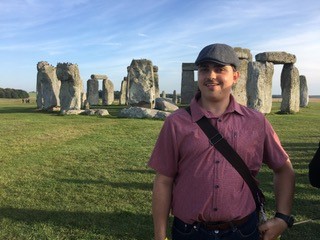 Name: Nicholas Sinatra
Home University: Concordia University Chicago
Major: History
Time spent at Westfield: Autumn 2019
My time at Westfield House was quite an enlightenment being an international student. I most certainly learned through my academic studies. However, I learned even more about the United Kingdom, how its people live, work, and think, in addition to other parts of the world through study and travel. Furthermore, I learned just as much about my homeland by being away from it. It is learning through living in a different culture and meeting new people that makes international study a special and worthwhile experience.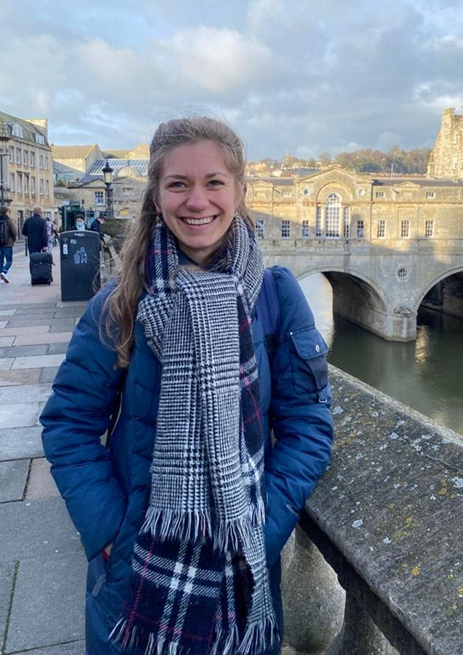 Name: Eleanor Wegener
Home University: Valparaiso University
Major: German / International Economics and Cultural Affairs
Time spent at Westfield: Autumn 2020
My time in Cambridge was an academically and culturally enriching experience. Despite complications with Covid lockdowns and quarantine regulations, our group was able to attain valuable insight into the local and national culture. Cambridge quickly became a welcoming new home for us. It was fun to explore the parks along the river Cam, walk around the market square, admire the prestigious Colleges of Cambridge, and stop to have a quick coffee on the way or a picnic on the grass.

In addition to a generous and welcoming atmosphere, Cambridge also provided a unique academic environment, which on its own was worth the entire trip. The few in-person German lectures that I was able to attend, offered through Cambridge University, were a personal semester highlight of mine. The information was very well-informed and thought-provoking, and the lecturer even usually held a question-and-answer session afterwards. Students that took part in Cambridge Experience Courses received a personalised approach to subjects, where they could explore topics of interest to them, while improving their writing and discussion skills in the process. Westfield has a very qualified staff of friendly people who worked to foster this intellectual and personal development. They were always great conversation partners and provided the group with insight into English culture. We took part in weekly teatime, a Guy Fawkes night event, and more. This was complemented by various travel opportunities to different sites in England, including Stonehenge, Bath, London, and the Cotswolds. The trips organised by Westfield all included a guided tour, so we were also able to learn about the history surrounding each place.

All in all, I am very pleased with the time in Cambridge and the personal connections I was able to form. I would very warmly recommend it to anyone considering a visit, be it out of personal, professional, or academic interest.