Faculty & Staff
Dr. Cynthia E Lumley, Principal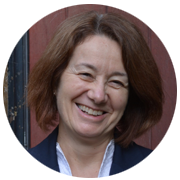 Dr Cynthia Lumley has been the Principal of Westfield House since 2013.
Raised in western Canada, Cynthia moved to England at the beginning of her university education. She graduated from the University of Surrey, Guildford, UK in 1978 with a BA (Hons) in Medical Biochemistry and received her PhD from the University of London in 1983 for her work on The Effect of Metabolism upon Radiosensitizing and Chemopotentiating Properties of Nitro-heterocyclic Compounds in vitro.
Following a 25 year career in the pharmaceutical industry, Dr Lumley began her theological studies in January 2007 at Westfield House and subsequently trained for diaconal ministry at Concordia Lutheran Seminary in Fort Wayne, IN (USA) where she completed an MA in Religion and was commissioned as a deaconess in 2010. She was the Associate Director of Deaconess Studies at CTSFW for three years, where she developed and ran an online programme for deaconess students. She has taught courses to deaconess students in India and Nicaragua (2012), Ethiopia and the Dominican Republic (2013) and Ghana (2019) and was an invited speaker at the LCMS International Conference on Confessional Leadership in the 21st Century, held in Atlanta, GA (2012) and at Theology Workshops for the GKLI (Lutheran Church of Indonesia) in Sumatra (2014 & 2015). She earned an MA in Christianity and the Arts at King's College, London in 2016, with her dissertation entitled "The Impact of the Reformation on Art, with a Focus on the Deësis". Her current research interests are in diaconal studies, Christianity and the Arts and the role of a theological institution in Higher Education, particularly in the context of a Liberal Arts programme with theology as the integrating discipline
Dr. Boris Gunjević, Director of Theological Studies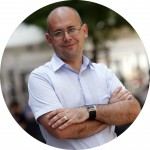 Dr Gunjević was ordained in the Evangelical Lutheran Church of Croatia (ELCC) in 1998 and was awarded his PhD in 2012 from the Catholic Theological Faculty in Zagreb, Croatia. He was ordained in 1998. In December 2013 he was colloquized into the pastorate of the Evangelical Lutheran Church in England. Since 2013 Boris has been a Tutor in Theology, Philosophy of Religion and Christian Doctrine at Westfield House. From 2004 until 2013 he was an Assistant Professor at the Theological Faculty 'Matthias Flacius Illyricus', Zagreb where he lectured in History of Philosophy, Liturgical Studies and Political Theology.
He has published five books: God in Pain: Inversions of Apocalypse (2012) with Slavoj Žižek, which has been contracted for publication into ten languages; Evangelicals not Angels (2007) with his wife Lidija, on the history of the Lutheran Church in Croatia; and monographs entitled Those Who are Here are From Here (2010), Crucified Subject: Without Grail (2010) and Everyday Alchemy: Synergy of the Weak (2016). He co-edited a book by Francois Laruelle entitled The Non-Philosophy Project.
He is a Research Associate at the Von Hügel Institute for Critical Catholic Enquiry (St. Edmund's College). His research interests are primarily in establishing relationships between an archaeology of spiritual exercises in everyday life, mimetic theory and biopolitics. Other main areas of his research include a constructive metaphysical reading of the Bible and a critical inquiry into "small lights of grace" in theology, philosophy and literature. His current project is a reflection on forms of life and forms of discourse using the theoretical tools and concepts of Gilles Deleuze, Michel De Certeau and Giorgio Agamben.
Dr. Joel Richard Humann, Preceptor of Liberal Arts & Sciences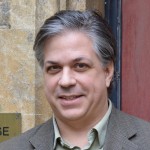 Dr Humann came to the United Kingdom from Canada where he pursued postgraduate studies in theology, earning his PhD in 2011 at the University of Durham in the field of the Hebrew Bible, with a thesis entitled The Ceremony of the Red Heifer: Its Purpose and Function in Narrative Context. He maintains an active interest the Torah and the temple theology of middle Judaism as well as the interdisciplinary field of Science and Religion, in particular the intersections between religion, theology and cosmology in both the ancient and modern world.
His current active areas of research are in Extragalactic Astrophysics and Cosmology, having completed an MSc in Astrophysics at Liverpool John Moores University (2019). His is currently pursuing a second doctoral degree at the University of Hertfordshire, employing computational astrophysical techniques and simulations to study the morphology and emission of relativistic jets arising from the active galactic nuclei of radio galaxies.
He obtained his Bachelor of Science degree in Biology and Pharmacology at McMaster University in Hamilton, Ontario in 1992, a Diploma in Applied Music from Mohawk College in 1995, and MDiv from Brock University (CTLS) in St. Catharines, awarded in 2006. He has worked as a professional jazz double bass player since 1995 and continues to gig regularly throughout Cambridge, London and the East of England.
Caroline Yates, Study Abroad Coordinator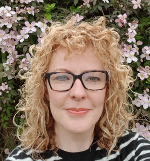 Caroline has over 15 years' experience managing study abroad programmes and student exchanges. She was Institutional Erasmus Coordinator at the University of Cambridge and Study Abroad Advisor at Anglia Ruskin University, where she ran exchange programmes in North America and Europe. Caroline has held positions at two the Colleges of the University of Cambridge; Sidney Sussex and Jesus College, and has experience of working in several of the Faculties and Departments within the University.
Caroline shares her time between managing the Study Abroad programmes at Westfield House, and being on-site coordinator of the Valparaiso University Study Center in Cambridge. She runs a travel programme within the UK, taking the students to places of historical and cultural interest.
She holds a Natural Science degree from the University of Durham, where she specialised in Chemistry and Philosophy. Caroline has lived in Cambridge for over 20 years and originally hails from the North West of England.
Visiting Scholars & Adjunct Instructors
Dr Nyssa Wilton, Academic Skills Tutor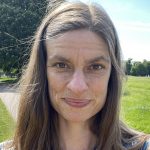 Nyssa Wilton supports the students at Westfield House with both writing and study skills. She is an experienced study skills tutor, having worked at both British and American universities. She has a PhD in Rhetoric and English literature from the University of Texas at Austin and is currently the Academic Skills Tutor at Trinity College, Cambridge.
Nyssa is passionate about teaching, and her primary teaching goals are to bolster students' confidence and skills and to make implicit, unstated rules explicit.