The Westfield House Campus
Westfield House was originally built originally in the mid-19th century, in the "west field" of Cambridge, and served as a doctor's surgery long after the city grew out around it. The purchase of the house for the purposes of a college was arranged by the first Preceptor, the Revd Norman Nagel, who at the time was the pastor of Luther-Tyndale Memorial Church, a Lutheran congregation in Kentish Town, London. The House was inaugurated as a Lutheran college February 1962 and established a relationship with Fitzwilliam College, as an attached house shortly thereafter.
The original House is now home to the offices of Westfield faculty and staff, a studio apartment for visiting scholars, three classrooms (including the Norman Nagel Room), kitchen facilities, and library and study spaces (including the old Library, the Glenn Zweck Memorial Room, and a library Annex).
There are two main halls of residence on the campus, Luther Hall and the Valparaiso Centre, a two-bedroom house (Benson House) and one additional furnished studio apartment flat ("Flat 8").
Accommodation and Halls of Residence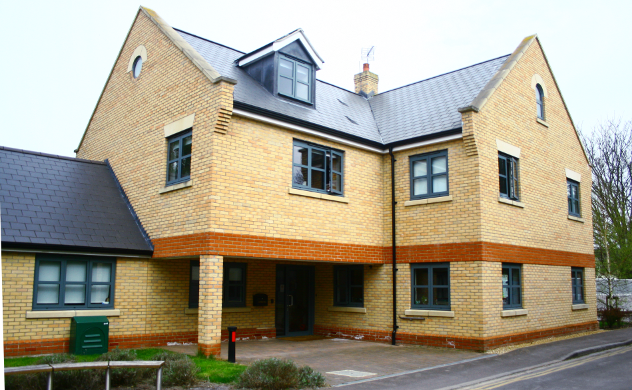 Luther Hall includes 12 en suite bedrooms, 11 of which are capable of double occupancy and a ground floor room fully equipped for disabled access. Luther Hall also has two fully-equipped kitchens, a common dining area, lounge and common room, laundry facilities and an indoor bicycle storage space. Wireless internet access is provided throughout the building.
The Valparaiso Centre is a 10 bedroom accommodation that can accommodate up to 18 persons with shared occupancy. It has two fully-equipped kitchens, a common area and lounge, laundry facilities, two shared shower rooms, and an additional room for teaching and seminars. Wireless access is provided on the ground floor of the building.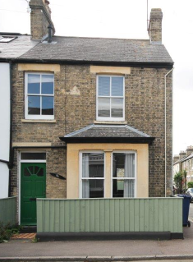 Flat 8 is a furnished studio apartment with its own external entrance and laundry facilities. The main living area includes a fully equipped kitchen, breakfast bar and lounge. The separate double bedroom with ensuite shower room can be configured as one double or two twins.
Benson House is a double bedroom end of terrace house next to the campus with back yard and off-road parking for up to 2 cars.

Westfield House currently provides office space for the central office of the Evangelical Lutheran Church of England and the Chapel of St. Titus is host to Resurrection Lutheran Church, a local Lutheran congregation.