Faculty & Staff
Dr. Cynthia E Lumley, Principal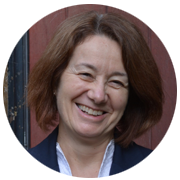 During her career with the pharmaceutical industry, Dr Lumley published extensively in the scientific literature, edited numerous books, was frequently invited to present at national and international meetings, and lectured on MSc courses in Clinical Pharmacology, Pharmaceutical Medicine and Toxicology. She served on the Board of Directors for several companies, including Centre for Medicines Research International Ltd, BTS Developments Ltd, and the Evangelical Lutheran Church of England Trust Ltd. She is an honorary Fellow of the British Toxicology Society, which she chaired from 1996-98.
Dr Cynthia Lumley has been the Principal of Westfield House since 2013.
Raised in western Canada, Cynthia moved to England at the beginning of her university education. She graduated from the University of Surrey, Guildford, UK in 1978 with a BA (Hons) in Medical Biochemistry and received her PhD from the University of London in 1983 for her work on The Effect of Metabolism upon Radiosensitizing and Chemopotentiating Properties of Nitro-heterocyclic Compounds in vitro.
Following a 25 year career in the pharmaceutical industry, Dr Lumley began her theological training in January 2007 at Westfield House and subsequently trained for diaconal ministry at Concordia Lutheran Seminary in Fort Wayne, IN (USA) where she completed her MA in Religion and was commissioned as a deaconess in 2010. She was the Associate Director of Deaconess Studies at CTSFW for three years and has taught courses to deaconess students in India and Nicaragua in 2012, Ethiopia and the Dominican Republic in 2013. She has led Theology Workshops for the Lutheran Church of Indonesia (GKLI) in Sumatra in 2014 and 2015.
Her current research interests are in Christianity and the Arts and the writings of medieval women mystics. She earned an MA in Christianity and the Arts at King's College, London in 2016, with her dissertation entitled "The Impact of the Reformation on Art, with a Focus on the Deësis".
Dr. J Richard Humann, Preceptor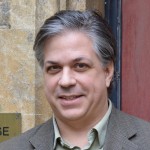 Dr Humann came to the United Kingdom from Canada where he pursued postgraduate studies in theology, earning his PhD in 2011 at the University of Durham in the field of the Hebrew Bible, with a thesis entitled The Ceremony of the Red Heifer: Its Purpose and Function in Narrative Context. He maintains an active interest the Torah and the temple theology of middle Judaism as well as interdisciplinary field of Science and Religion.
His current active areas of research are in Extragalactic Astrophysics and Cosmology, and is presently completing an MSc in Astrophysics at Liverpool John Moores University (2019).
He obtained his Bachelor of Science degree in Biology and Pharmacology at McMaster University in Hamilton, Ontario in 1992, a Diploma in Applied Music from Mohawk College in 1995, and MDiv from Brock University (CTLS) in St. Catharines, awarded in 2006. He has worked as a professional jazz double bass player since 1995 and continues to gig regularly throughout Cambridge, London and the East of England.
Dr. Boris Gunjević, Tutor in Theology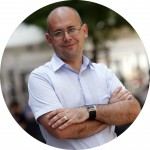 Dr Gunjević was ordained in the Evangelical Lutheran Church of Croatia (ELCC) in 1998 and was awarded his PhD in 2012 from the Catholic Theological Faculty in Zagreb, Croatia. He was ordained in 1998. In December 2013 he was colloquized into the pastorate of the Evangelical Lutheran Church in England. Since 2013 Boris has been a Tutor in Theology, Philosophy of Religion and Christian Doctrine at Westfield House. From 2004 until 2013 he was an Assistant Professor at the Theological Faculty 'Matthias Flacius Illyricus', Zagreb where he lectured in History of Philosophy, Liturgical Studies and Political Theology.
He has published five books: God in Pain: Inversions of Apocalypse (2012) with Slavoj Žižek, which has been contracted for publication into ten languages; Evangelicals not Angels (2007) with his wife Lidija, on the history of the Lutheran Church in Croatia; and monographs entitled Those Who are Here are From Here (2010), Crucified Subject: Without Grail (2010) and Everyday Alchemy: Synergy of the Weak (2016). He co-edited a book by Francois Laruelle entitled The Non-Philosophy Project.
He is a Research Associate at the Von Hügel Institute for Critical Catholic Enquiry (St. Edmund's College). His research interests are primarily in establishing relationships between an archaeology of spiritual exercises in everyday life, mimetic theory and biopolitics. Other main areas of his research include a constructive metaphysical reading of the Bible and a critical inquiry into "small lights of grace" in theology, philosophy and literature. His current project is a reflection on forms of life and forms of discourse using the theoretical tools and concepts of Gilles Deleuze, Michel De Certeau and Giorgio Agamben.
Caroline Yates, Study Abroad Coordinator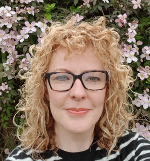 Visiting Scholars & Adjunct Instructors
Dr. Lorraine S. Brugh (2017-2019)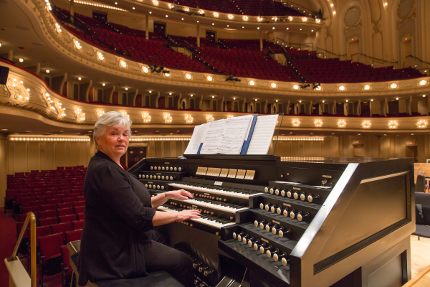 Dr. Brugh is Professor of Music and Director of Chapel Music at Valparaiso University, Valparaiso, Indiana. She is University Organist and the Frederick J. Kruse Endowed Chair in Church Music. She currently serves as Resident Director of VU's Study Abroad programme in Cambridge.
Dr. Brugh helped lead the development of the ELCA's Evangelical Lutheran Worship and is co-author of the Sunday Assembly, published in 2008 to help church leaders incorporate the hymnal's materials into worship services. She has been involved in the development of Lutheran music and worship practices for many years and was a contributor to the ELCA's 2016 publication Can We Talk? Engaging Worship and Culture. She is a past president of the Association of Lutheran Church Musicians.
Dr. Brugh received her Ph.D. in Religious Studies in the Joint Program at Garrett Evangelical Theological Seminary and Northwestern University in Evanston, IL.
Revd George Samiec, Adjunct Instructor in Pastoral Studies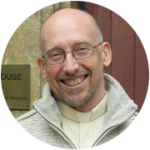 The Revd Samiec comes from Australia where he was ordained in the Lutheran Church of Australia (LCA) in 1986. He served in Australia for 16 years as a parish pastor and chaplain at St Peter's Lutheran College. He was a member of the LCA Commission on Worship, Department of Liturgics, Board for Lutheran Education and the Queensland District Church Council.
His currently the pastor at Ascension Lutheran Church, Brandon, Suffolk, vice-chairman and vacancy pastor for the ELCE, and editor of the periodical, The British Lutheran.
Wanja Mungai, Administrator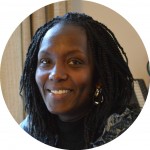 Wanja was born in a small town called Nyeri in Kenya. She holds a Diploma in Applied Statistics and is a certified Bookkeeper. She came to the United Kingdom in 2005 and has been the Westfield House Administrator since 2008. She currently divides her time between Westfield House administrative work and and the Evangelical Lutheran Church of England Central Office. In her free time, Wanja likes to spend time with her children, make jewelry, and do Jazzercise.